upcoming events
---
Book Publication: Things don't really exist until you give them a name
Forthcoming early 2018
In collaboration with Mkuki na Nyota Publishers, Dar es Salaam.
Dummy versions of the book have already been launched in Dar es Salaam in September 2017, and the big print is expected soon. Stay tuned!
past events
---
Exhibition: Simulizi Mijini
30 June – 30 September 2017 at DARCH
Multimedia exhibition gathering works by Cloud Chatanda, Tellervo & Oliver Kalleinen, Patrick Mudekereza, and KUNSTrePUBLIK with Jan van Esch, along with stories and audio explorations of urban heritage in Berlin and Dar es Salaam by the Simulizi Mijini team.
On display at DARCH! Old Boma, Sokoine Drive, Dar es Salaam
More information on the exhibition here!
Mobile App Launch: Urban Narratives for Android
30 June 2017
At once an archive and a city guide, the Urban Narratives app explores the city's diverse histories from below. Contents provided by the research program Simulizi Mijini, by the creators of Street Level, and more to be added through the section "Submit your own story". The app is freely available for Android devices, and we are working on an iOS version.
More information on the app page.
Download the app for Android on Google Play!
Opening of DARCH: The Dar es Salaam Centre for Architectural Heritage
30 June 2017
The adventure to renovate the old Boma and create a public-interest institution in Dar es Salaam has finally launched! The fully restored building opened its doors on June 30th in Dar es Salaam, showcasing a permanent exhibition on the history of the city and a temporary multimedia inquiry into the contemporary voices of the city's heritage.
More information about DARCH opening in this post, and about the Simulizi Mijini exhibition here.
Visit DARCH's brand new website!
Exhibition: Juxtaposing Narratives
17 March – 2 April 2017
ZK/U Berlin – Siemensstr. 27, 10551 Berlin
Introducing the works of 10 international artists on urban culture and heritage, during their residency at Nafasi, Dar es Salaam and ZK/U, Berlin.
More information here and here. Read a review on Berlin Art Link.
Magazine Launch: BaunetzWoche #485: Dar es Salaam Not Yet Fixed
30 March 2017
A special issue of the weekly Berlin-based magazine focusing on Dar es Salaam, edited by Stephan Becker. Collaboration with ANZA Magazine and Simulizi Mijini
Download the Querformat magazine!
International Conference: Urban Heritage Activism
16-17-18 March 2017
09-18h at the TU Berlin
Hardenbergstr. 16-18, 10623 Berlin
More information here
Facebook event
Publication: Talking Cities: Urban Narratives from Dar es Salaam and Berlin
16 March 2017
This storybook is a special collaboration between architecture and urban design students from Ardhi University and TU Berlin during two month-long summer schools in Dar es Salaam and Berlin. Published by the Universitätsverlag der TU Berlin. Edited by Diane Barbe, Richard Besha, Anne-Katrin Fenk, Rachel Lee & Philipp Misselwitz.
More information on the publications page.
The book is available online on the TU Verlag's website!
Magazine Launch ANZA #8: Unintended Consequences
16 March 2017
A special collaboration of the quarterly Dar-based magazine looking at the evolution of planning in Dar es Salaam. Collaboration with BaunetzWoche and Simulizi Mijini
19h30 – 22h at BücherBogen
Stadtbahnbogen 593, 10623 Berlin
Facebook event
Issue #8 on the ANZA website
Call for Abstracts: Urban Heritage Activism
Deadline: 18 December 2016
Call for contributions by artists, activists, academics from all corners of the world for a conference and publication.
Download the call for abstracts (PDF)
Research and Editorial Trip
October 2016
Rachel Lee and Diane Barbé
Dar es Salaam, Tanzania
Summer School: Berlin Edition
29 August – 17 September 2016
Fieldwork, roundtables, research and workshops on the theme of urban heritage and postcolonial narratives.
Organised by the Habitat Unit (TU Berlin) in collaboration with Ardhi University.
16 students from Dar and Berlin.
Moabit / Wedding, Berlin.
Read more
Movie Night: Urban Narratives
Friday 29 July 2016
Speisekino #12 at the ZK/U, food at 19:30, movies at sundown
Program: Shoeshine (2013, dir. Shivji) and Dar Noir (2015, dir. Mwapachu)
with guests from the residency program from Dar es Salaam
Read more
Exhibition: Institut für Architektur Jahresende Austellung
Friday 22 July 2016, 13:00 – 23:00
Presentation of student projects for the research/design studio on urban heritage in Moabit, Berlin.
Habitat Unit / TU Berlin
IFA, TU Berlin (Ernst Reuter Platz)
Read more 
Facebook event

International Conference: Decolonizing the Academy
April 21-22nd, 2016
Diane Barbé and Rachel Lee spoke about teaching architecture and relating to the city, about oral history and heritage, about the role of the research in postcolonial studies, and the challenges of transnational cooperation.
Hosted by the Centre for African Studies, University of Edinburgh
Read more
International Symposium: Reconfiguring Urban Heritage From Below
1 April 2016
An inquiry into heritage politics and cultural identity from Istanbul to Johannesburg. Introducing a take-away storybook resulting from the Dar es Salaam summer school.
Curated by Habitat Unit in collaboration with DARCH
Hosted by the British Council, Dar es Salaam
Read more
Summer School: Dar es Salaam edition
10 March – 1 April 2016
A collaboration between TU Berlin / Ardhi University saw students from architecture, urban design, town and regional planning conducting fieldwork in Dar es Salaam to collect narratives of heritage under its many aspects –formal or informal, built or imagined, shared, contested, divisive, disappearing.
From Mikocheni to Kinondoni, Dar es Salaam
Read more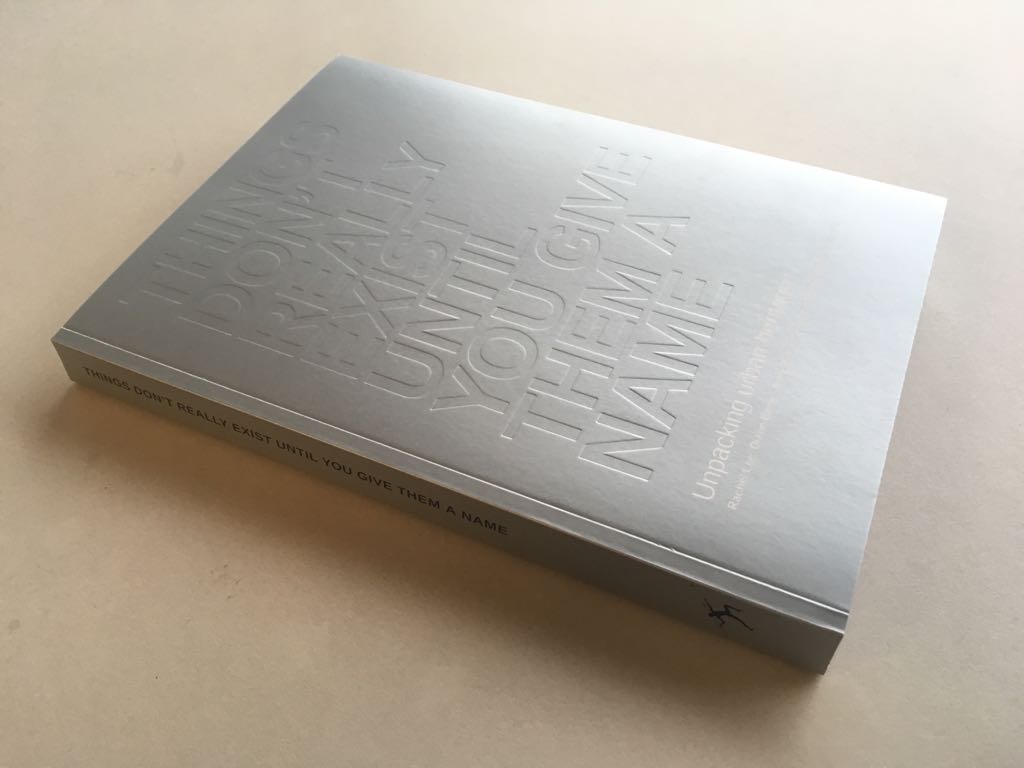 Things don't really exist until you give them a name: the edited volume by Lee, Barbé, Fenk & Misselwitz (2018) is now ready for ...